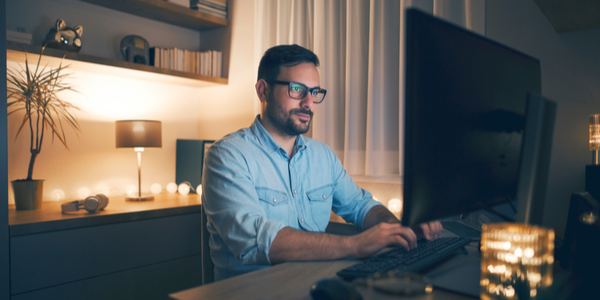 The widespread effects of the COVID-19 pandemic have disrupted many social and economic areas of business and life. For manufacturers with production facilities in other countries, the imposed travel restrictions have posed significant problems when it comes to being on-site.
These limitations have made it even more challenging to debug and address issues on local testing stations. For manufacturers struck by these restrictions, the ability to perform remote monitoring is crucial.
With many test engineers working from home, a remote tool is immensely useful – allowing them to look at test records in the office, at home, or from an entirely different country. All they need is internet access.
Hands-On Access On Test Data
Without easy access to test data, debugging a problematic test in a production line often forces engineers to take an entire system offline. But that's if they're able to get on-site. And when they can't do that, they can't get a grip on test records to learn why something has failed – which ultimately means the same faults will keep recurring.
With WATS, test data is available wherever your test engineer may be. They have full remote access to test records, enabling them to review all crucial data they can share with operators everywhere.
Even when they can't get to a production facility in person, once they handle the problems, they can then remotely advise on-site staff on how to resolve issues – via video calls and emailed instructions.
There's no need to stop production completely when isolating the data and facilitating better collaboration between test engineers and test operators. WATS helps them effectively work together to gauge results and deliver solutions. It's simply a matter of verifying what works, what doesn't – and resuming production.
Effortless Firmware Updates
In a typical factory setup, the test engineer is responsible for ensuring machine software is up-to-date – typically meaning they must install and upgrade every time there's an update or change.
However, WATS fully automates and centralises the install and update process by storing software packages on a server. A test engineer can effectively make all test stations self-upgrade when they switch on with this functionality. In this way, using WATS, test engineers can operate as effectively as office workers – as they have access to everything they need to do their jobs from a single source.
Not only is this essential in helping maintain manufacturing productivity, it also helps to reduce the risk of COVID-19 – which, as well as being a public health risk, could be a potentially factory-closing ordeal.
Want to give your test engineers access to a powerful remote testing control? Sign up today for your free account on register.wats.com