We are proud to announce the Version 2.0 of the WATS Application for iOS and Android. It raises the bar significantly for manufacturing intelligence and analysis on your mobile devices. We have completely rewritten the graphical layout, to give a much more modern and intuitive experience looking at yield and volume trends.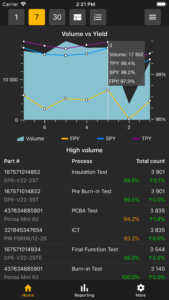 You can now drill down from the main dashboard, to investigate your most frequent failing test steps.
(This requires that you are running our latest server release, WATS 2019.1)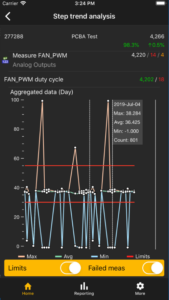 Also, the reporting section lets you pull up UUT and UUR reports, and open the serial number history of units.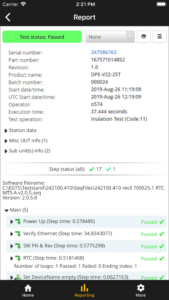 Manufacturing Intelligence for electronics manufacturing has never before been more versatile!
You can heck out the full details of this release at our support center