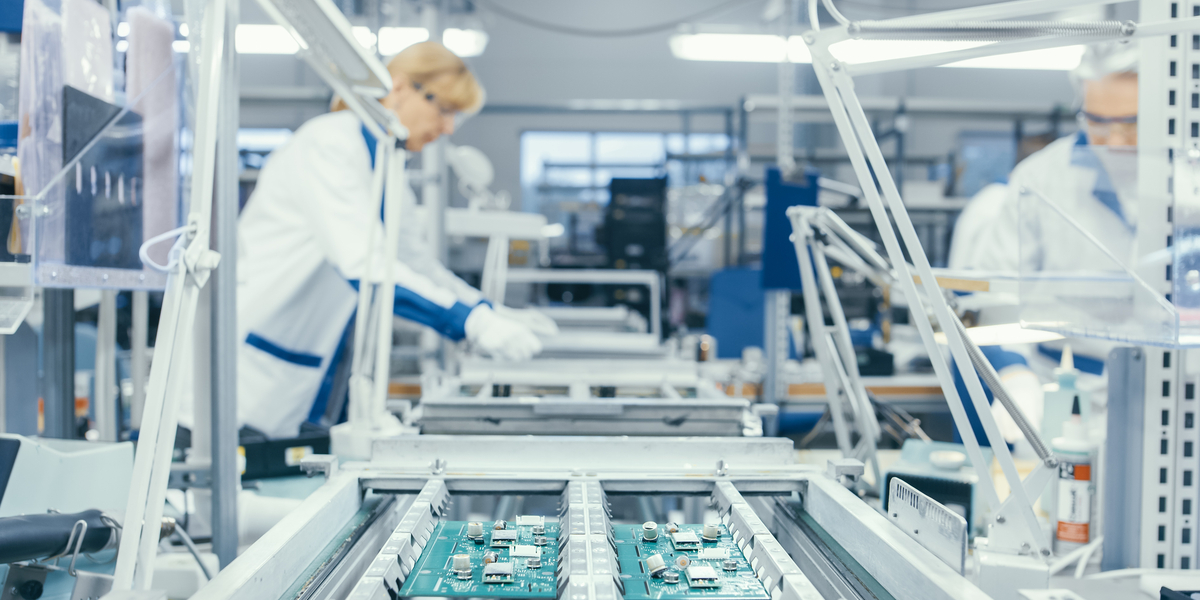 It's a fact of life: in the best run organisations design, test, and manufacturing work in constant tension and rely on each part of the process doing its job.
This is a good business foundation but, when errors occur, the most pressing need is to quickly identify the cause and correct problems. So, the maxim of 'the whole may be greater than the sum of its parts' still rings true, but what happens when a key part goes wrong?
Zühlke is a global engineering and innovation service provider focused on helping clients on everything from data consultancy to systems testing and manufacturing. Essentially, they help companies improve their processes and get as near to zero errors as possible.
As a consulting business, Zühlke – which also provides funding for tech startups – creates new business models for their clients by developing services and products based on new technologies – from the initial vision through development to deployment, production and operation.
Data: Help Or Hindrance?
Specialising in strategy and business innovation, digital solutions, and application services – in addition to device and systems engineering, Zühlke was founded in Switzerland in 1968 and is owned by its partners – with its 1,200 employees operating from offices in Austria, Bulgaria, Germany, Hong Kong, Portugal, Serbia, Singapore, Switzerland, Vietnam and the United Kingdom, serving clients from a wide range of industries.
This consulting and working environment, from high level strategy to manufacturing operations, provides a unique perspective on how data can assist or hinder a client's business.
According to Christian Berger, Zurich-based Project Lead at Zühlke:
"More companies realise that processes that use paper-based files and spreadsheets are not just inefficient but can allow errors to go unchecked and potentially compromise quality of product and lose money."
In the case of his Swiss client-base – including a high number of medical device manufacturers – the highly-regulated protocols demand a process that provides transparency, efficiency, and above all, consistent quality.
How WATS is Deployed
For years Christian and his team have been creating test-system software for customers – generating data which is all-too-often siloed – forgotten or deleted when the drive reaches its capacity limit. For some companies the team developed applications to run certain data analysis to answer key questions. But doing so took significant effort and therefore costs.
Along with a number of other data specialists, Christian thinks using customised data-parsers and Excel sheets to keep track of products leaving the production floor is over. Advancements in technologies brought to life several cloud-based services that are far more capable than most existing, fully customized solutions. One of those services is WATS from Virinco, which he and his clients are deploying both in increasing numbers and in terms of the depth of analysis that the system can bring.
"It really is a one stop shop for those who need to know how to act on data and successfully use data to uncover production issues," adds Christian.
Zühlke used to programme its own statistical data and developed its own analysis tool for production data. So, whenever the company created test systems for its clients, that usually required Christian to produce bespoke logic for every customer: meaning his team would have to put significant effort into creating whatever the client needed.
Key Benefits
But, around six years ago Christian first came into contact with WATS and that's when he realised the benefits of the solution's off-the-shelf functionality.
"As a general practice, we usually tailor programmes for each customer, manipulate data and integrate into WATS and use the tools already available within WATS."
"Now WATS is deployed in the ecosystems of tools for a customer. The excellent feedback with subsequent clients has given us the confidence to roll out WATS integration in our methodology and problem solving solutions."
In one example, a customer had a production issue and within just a couple of hours WATS enabled the customer to see the drop in yield very early on the dashboard. With a few clicks, the test-step causing the drop was identified.
Interestingly, during all those discussions it was always the R&D team which pointed the finger at the operations team and suggested something was wrong with the testing infrastructure. But investigation through WATS revealed that in fact it was an issue at the R&D stage, based on the bill of materials – not a production issue.
From an engineering point of view the main benefit of using commercial off-the-shelf software is that it can be very quickly integrated into existing production workflows and demonstrate at a glance the advantages of a real-time data or process capability analysis tool.
For customers, another key benefit of WATS is the immediate access to processes and overall visibility. This means access to not only the production floor but importantly to management and the entire team. So for instance, many customers rely on monthly or weekly reporting integrated into, for example, how well a production line is running to its KPIs through user-friendly traffic light dashboards.
"Many businesses rely on spreadsheets, but with WATS they get the real numbers. Transparency helps colleagues in production and R&D to communicate with management, illuminating the prospect of nasty surprises or error multiplication," says Christian.
"The days of laboriously going through thousands of files and parsing and modifying them are replaced by just a couple of clicks and potentially narrowing down the solution to one or two test steps and a couple of lines of code."
Making All The Difference
In Switzerland, WATS is primarily deployed by Zühlke for clients in the medical devices sector. This highly regulated industry places burdens on companies to get tools to help with quality process and transparency.
Standards needed by compliance are key drivers and WATS can play a pivotal role in assurance and governance by identifying gaps and any issues in the production process.
Flexible deployment to support from global Six Sigma processes through to localised support for engineers in a specific location or department function means that WATS is truly scalable. Sensitive to user feedback, enhancements have included developments in the dashboard and sharing.
As Christian puts it: "Here's the bottom line: In a fast-changing world, where time is always of the essence, a powerful tool to visualise what usually is hidden on hard-drives can make the difference between having stable COGS (Cost of Goods Sold) and therefore profit or losing money by simply not knowing what the current status on the production floor is both in terms of yield and quality."
Sign Up Today for your free trial
Discover what WATS can do for your testing and manufacturing processes.