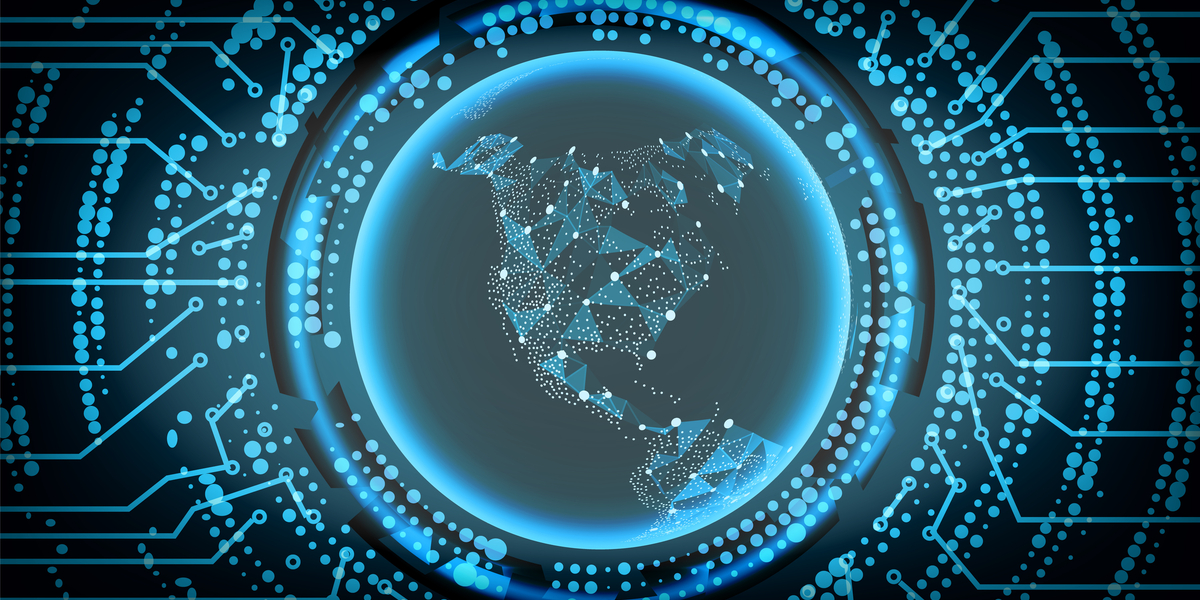 Already recognised Europe-wide as the pioneer of automated test and measurement solutions, Virinco's award-winning test data management solution, WATS, has set its sights on developing the North American market.
In this blog Chris Nelson, newly appointed director of Virinco Americas, explains the big difference that WATS can make to organizations worldwide – specifically in North America. Based in the electronics manufacturing heartlands in Wisconsin, he brings more than 20 years of experience in automation, test, and measurement across a wide span of industries.
The electronics manufacturing industry has undergone a series of rapid fire changes, some welcome and some not so welcome. The past two years have been challenging for many supply chains and OEMs, and industry in general is coming to terms with a post-pandemic world, compounded by geo-political considerations – and in respect of the US, especially a policy of reducing reliance on components from overseas.
That puts into sharp focus the constant challenge of producing greater efficiencies, eliminating waste and ultimately increasing and protecting profitability, in a highly competitive and dynamic market.
Low cost operations can present challenges in quality control and verification
Despite the macro economic challenges, the North American market grew strongly in 2021, and the total electronic manufacturing services market in the United States and Canada exceeded $90 billion – and is expected to reach $110 billion by 2026.
The US market covers R&D and engineering centers in the West Coast, through to the Midwest and the East Coast, with supply chains – including volume manufacturing – increasingly based in Mexico. Here, industry players, including a number of global organizations, are able to take advantage of low cost operations, but these can present challenges in terms of quality control and verification of adherence to agreed processes.
Rudimentary DIY systems find it impossible to deliver full visualization
Many companies still rely on outdated and cumbersome legacy methods to record test results; more a case of 'old school' spreadsheets rather than 'smart' data. Often these are pretty rudimentary DIY systems that just can't deliver full visualization.
As a result, it does seem that there is a huge task of educating the market to the opportunities that automated and remote monitoring and access to real time data provide. In the case of WATS, an entry level system can be deployed for less than $10,000 and comes as an off the shelf product, simple to use and implement. This contrasts with other systems that are not only expensive, but take weeks if not months to integrate. When explained, the choice becomes a 'no brainer' for electronics manufacturers – both OEMs and contract manufacturers.
Interestingly, the deployment of WATS, sometimes in 'bite-sized' projects, helps customers to develop their own automation programs and protocols across their manufacturing facilities. In this way, a remote solution becomes fully scalable and can link, not only local operations, but disparate operations across the supply chain – wherever they are in the world.
Dramatic reduction in management and operator time spent in trouble shooting
A number of US-based companies are however taking an interest in data for some subset of their manufacturing. So, it might be for their final assembly testers. But when asked about the data upstream either from their own plants where they might be doing some sub assembly testing or from their contract manufacturers, then the picture is less clear. Many companies are using CMs for their PCBAs. They might get a report when they ask for it or monthly or it doesn't give them the level of detail they need, sometimes they don't ask the question.
Add to that, supply chain issues and the product owner OEM is making engineering changes that impact the CM, then yields go down, but they don't know why? That's a crucial question and it needs an answer, that only a real time automated system can answer quickly enough. Another massive benefit is the dramatic reduction in management and operator time spent in trouble shooting, hunting down paperwork and data to get a picture, that may be too late to enable effective and timely corrective measures to kick in and make a difference.
Real time traceability protocol can prevent a problem seriously affecting production
A case in point is a pharmaceutical instrumentation manufacturer that designs boards to be manufactured by a CM. The CM has to order way ahead of when the final product goes out the door, 18 months in this case! Fast forward, and when they go to assemble it into the final unit months later, they're now finding the problem. That means they have to go back and order more PCBs.
The business interruption is a significant time and cost delay to market entry. So finding those issues out months later is a problem – a big problem especially when it's a new product and this is compounded by not understanding the original problem.
They don't know if they specified everything correctly or that the contract manufacturers are doing everything correctly. But, it doesn't have to be like that. A real time traceability protocol can become a useful solution and even prevent a problem seriously affecting production.
With WATS, for example, when all test data is readily available, you can also instantly check if a given unit has been tested as required. With the help of Unit Verification Rules, you can be sure that no product leaves the factory or supplier unless all tests are performed, in the correct order, and passed. Advanced organizations can also programmatically design control mechanisms for their manufacturing processes to reduce the possibility of human errors. We have discussed this in a previous blog: The soft approach.
Not just 'nice to have' but essential to safeguard a profitable business
Already, based on these features, manufacturers understand the insight they can gain from the start rather than rely on a wing and a prayer. Importantly real time insights give visibility to immediate data and enable test or production engineers to go and solve it if things are not happening as expected, thereby stopping more failures or scrap.
Essentially better efficiency and so, lower cost of your overall manufacturing is the result, but actions speak louder than words and providing a pilot study compared to legacy methods, will demonstrate the value add of automated, remote and real time systems. These are not just 'nice to have' but essential safeguards to a profitable business.
The answer is here right now for organizations where failure is not an option
The prospects for the sector – from consumer goods and medtech to aerospace and defense are exciting. That will in turn become a key driver, as we roll out implementation of WATS, together with a growing partner network, who benefit from repeat business. In this way it is win/win for the end customer, the OEM, the CM, and our associates.
This brave new world of Industry 4.0, IIOT (Industrial Internet of Things) enabled, with the economies of scale offered by increased automation and robotics, needs to ensure that supply chain and processes are uninterrupted and deliver products that meet often stringent quality assurance thresholds. The answer is here right now, with real time inspection and monitoring, for organizations where failure is not an option.
Book a Demo to see WATS in action
Subscribe our Newsletters
Get updates on digitalisation in the electronics industry.