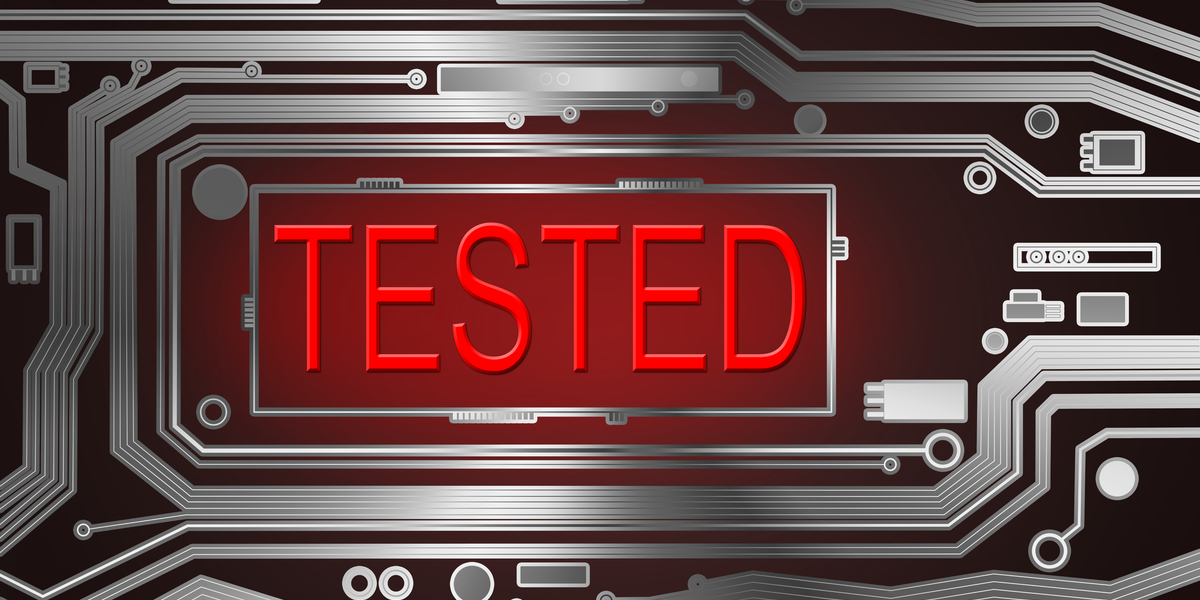 Smart processes go hand in hand with smart technology, when it comes to electronics testing protocols and methodologies, says Pat Shaughnessy, co-founder of Etoolsmiths Inc.
Based near Boston, Massachusetts, eToolsmiths Inc. provides JTAG Boundary Scan test products and services in the US and Mexico. The company has recently become a distributor and integrator of WATS across its impressive customer portfolio – spanning a spectrum of markets from defense to medical devices.
Reliance on legacy testing processes by a number of players in the electronics manufacturing industry is not the best way to future proof. That's a big gamble when you consider the market is so competitive and unforgiving. Add to that the cost pressure of first pass yields, and sensible players understand that standing still is not an option.
Technology convergence and market dynamics are transforming the way industrial T&M (test and measurement) is performed. Trends such as Industry 4.0, IIoT, cloud, connectivity, mobility and advanced analytics are enabling not only T&M but also tracking and access control to have a larger role in enterprise process control and asset integrity management, influencing efficiency and profitability.
As growth and business consultant Frost & Sullivan observe, these revolutionary changes demand for a change and need to adapt through innovation, technology partnerships and transformation of traditional business models.
This is where WATS provides an ideal integration platform together with the systematic approach from eToolsmiths. But first, let's examine some fundamental approaches.
Hugely complementary to the range of test systems
Boundary scan (also known as JTAG or IEEE Std 1149.1) is a method for testing interconnects (wire lines) on printed circuit boards or sub-blocks inside an integrated circuit. Boundary scan is also widely used as a debugging method to watch integrated circuit pin states, measure voltage, or analyze sub-blocks inside an integrated circuit.
The electronic serial port jtag interface allows access to the special embedded logic on a great many of today's ICs (chips). The technology was standardized in 1990. Since then more standards have been added to each building upon and enhancing the original standard to extend the test coverage of JTAG/boundary-scan.
The JTAG accessible logic serves a number of functions that can include any or all of the following:
Test logic that enables testing of connections between devices without external probes;
Programming logic in flash memory, CPLD's (Complex Programmable Logic Device) and FPGAs (Field Programmable Gate Arrays) for on-board programming of these devices;
Debug logic in microprocessors and microcontrollers used for software debugging, or to test connections with peripheral devices at speed without embedded software.
JTAG boundary-scan helps your process in three ways: it saves your organization time, it is cost-effective and it strengthens the quality of your products. The fit with WATS is hugely complementary to the range of test systems deployed by PCB manufacturers and others involved in the electronics supply chain.
The need to make sense of test data makes an off the shelf system such as WATS a solution multiplier. It in effect helps the manufacturer to learn from any issues in the supply chain, and get to grips with real time analysis. This is crucial given the never ending drive to gain consistency in yield.
There is an understandable fixation with First Pass Yield in the electronics manufacturing community, and WATS has produced a number of protocols that help to develop continuous improvement across the supply chain. We totally understand that customers cannot afford to process failure. The opportunities for defects to derail production are obvious, yet how many have real time processes to monitor and provide access to live and historical data?
Wide scope to capture all inefficiencies and trivial failures
A company might follow methodologies such as Lean Six Sigma or Total Quality Management which are meant to identify and eliminate the many wasteful activities and inefficiencies that are causing damage to your productivity and profitability.
To get the full potential value, you need a solution that has a sufficiently wide scope to capture all inefficiencies and trivial failures. This demands a process that enables retrieval of data and identification of problems where they really originate. And proactively managing True First Pass Yield offers exactly that. This approach is examined in-depth in this blog: Do you know your True First Pass Yield?
When we talk to manufacturers and test shops, surprisingly some think it would be very difficult to get this data, but WATS has accomplished it in a way that makes it very easy to get the data and easy to slice and dice and manage it.
So, for example a big medical device manufacturer needs traceability, has numerous compliance requirements from the FDA and an all encompassing focus about the quality of the product.
If something happens, they have to trace that back to the operator, the day and batch and unit, absolutely all the components. This is where the date and time stamped audit trail from WATS comes into its own.
Guess work and hope replaced with certainty and consistency
Component changes, test system maintenance, environmental factors, different test operators, unit firmware, to name a few of the many process variables that translate into a huge range of potential causes of a product of reduced quality. WATS provides full visibility in manufacturing and supply chain and supports quality assurance and transparency.
Already a number of customers want to have XJTAG with J-Testr (a highly compact 'all-in-one' modular functional test system controllable via JTAG and Ethernet) and WATS all integrated together as a solution and also incorporating data that they have from IC to client program as well.
The synergies are obvious, and WATS really fills out that ecosystem and ultimately provides supply chain security and assurance leading to product quality and yield thresholds. The days of guess work and hoping that test protocols have worked, are now replaced with certainty and consistency. Bring on the next innovation, we're ready!
Book a Demo to see WATS in action
Subscribe our Newsletters
Get updates on digitalisation in the electronics industry.