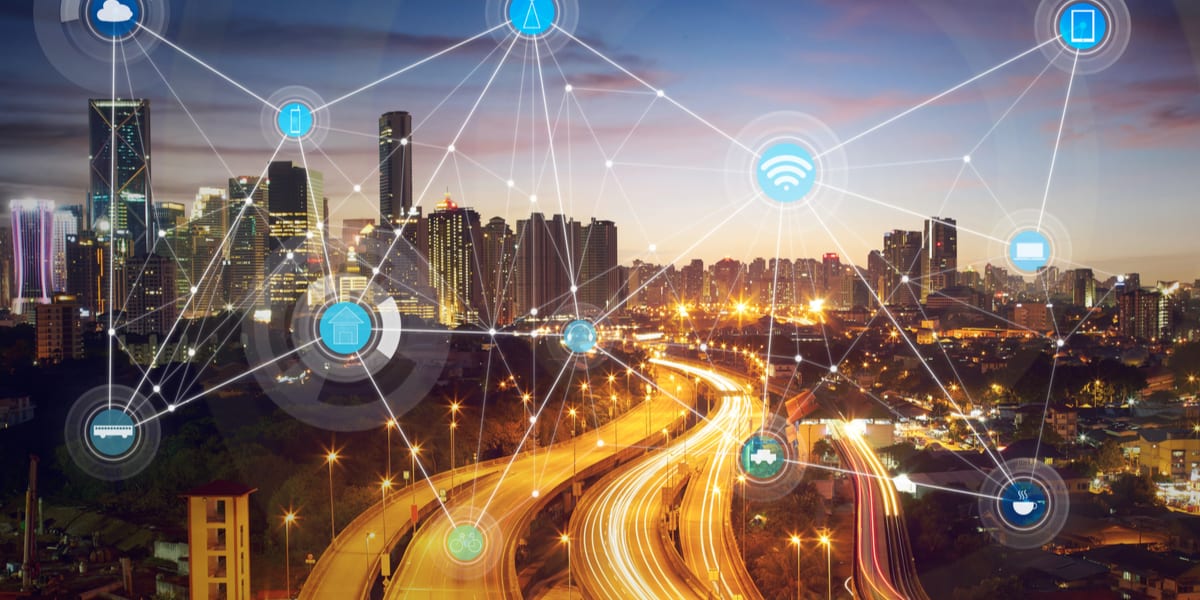 In the IoT world, many of the companies developing technology focus on the ownership of data on proprietary clouds. But if you look at smart cities and connected monitoring, a lot of the data that comes out is not proprietary – customers own it.
Vicotee is a startup pioneer in building cloud-agnostic sensor solutions. With general purpose design frameworks, they can quickly create off-the-shelf IoT solutions at a moment's notice.
For example, when the pandemic hit, Vicotee redesigned a thermal sensor to detect fever within 48 hours, as Satvir Singh Parmar, CEO of Vicotee explains.
"Our product portfolio includes a wide range of turn-key standardized IoT sensors – from air quality to sewer monitoring systems to effectively detect sand and abnormalities in sewers.
"They all use the powerful and versatile Aurora HW platform – like a processing board and a narrowband radio transmitter – alongside sensing technology – and the widely used Vicotee Cloud to collect, crunch and present data and from there improve the way things are run.
Building New Solutions With Ease
Because Vicotee deploys cloud-agnostic technology, municipalities can use their service without going through large cloud IoT smart city companies. Their generic sensor platform is also modular in nature – meaning users can match any radio type with any sensor to build a new solution; and easily use it in their cloud.
Time to the market is super fast. Thanks to its core design, products can quickly adapt and implement new technology or modifications as needed.
Remote Access In Pandemic Times
When Vicotee puts new products through the testing and development phase, Parmar and his team use WATS to get immediate test results. "During the pandemic, we had no access to the production site", he explains. "But thankfully, since WATS enables remote control, we were able to get a complete overview to follow production and investigate potential problems – all without waiting for reports from the contract manufacturer. The alternative, relying only on data from the CM, could have been catastrophic for us. Sending products with potential errors out to the customers is the worst kind of failure."
While Vicotee works closely with its manufacturers, other companies are not so 'plugged in' – especially when they're based overseas. However, WATS makes sure that data is always available – no matter the location.
With a solid overview of your production and testing processes, you can make accurate delivery date plans and make production way more predictable.
Because WATS works with live data, debugging is done in real-time. You get complete traceability, the history of all products' processes, and analysis. All detailed reports are readily available when you need them.
Discovering Their True Yield
During New Product Introduction (NPI), you need to set test criteria for the pass and fail. Often, you find these criteria don't catch the errors you want. But with the reports and data, you can identify these areas from recorded measurements. And by accessing test version history, you can ensure that even despite changes in the NPI process, you know which products have gone through each test sequence.
During Vicotee's NPI process, they found out that their yield was too low in a contract report, and the contract manufacturer argued the case to suspend production until the issue was resolved. The yield metric though, was based on the test operator's pure impression, which ultimately turned out to be false. Using WATS, they could see the actual relevant yield – and maintain production based on accurate test figures.
WATS has alarms and notifications that instantly triggers the moment that failures happen. This allowed Vicotee to take easy, fast action. With a large-screen dashboard showing production KPIs, the test engineer saw the problem and had a fix ready to implement – before contacting the manufacturer. And this dashboard functions as a daily pulse of the business fundamentals for the company.
Why Accurate Data Is Important
The consequences of not having accurate data can be dire. If Vicotee didn't have it, production would have stopped until manual analysis was possible. This would, in turn, cause delayed shipments, disappointed customers, and possibly lost business. Furthermore, reports from the manufacturer would take much longer. With WATS however, resolution times are reduced dramatically – making sure production can resume at an optimal pace.
Identifying the necessary steps to limit false failure – and avoid real failures – altogether are key to putting improvements in place. With data presented in many different ways, it's easy to find what you're looking for. For example, when tuning tests to see results, you need to adjust limits and immediately evaluate the consequences. WATS allows for easy configuration and delivers immediate results – allowing implementation later in the test sequence.
Optimising test sequences is very time consuming – and time is money. But owing to WATS' very visual data, you can easily find ways to improve things. It also features a product manager module, ensuring that each part of a product is tested and approved before assembly. This ensures that no faulty products are manufactured because of faulty parts.
WATS Works Well
These are just a few of many reasons why WATS works tremendously well in Vicotee's innovative production and testing processes. Startups are often focused on product development and are not properly aware of the many operational issues – until they inevitably face them.
As a consequence, many companies end up spending a lot of energy on crisis management because they are not prepared – meaning they spend a lot less time on strategic activities such as product development and securing proper investments. Without WATS, Vicotee would, in their own words, have broken its back on several occasions. Failure to deliver is simply not an option for a young company in a fast-moving industry.
Or as Parmar puts it:
"If our operations staff had to analyse Excel reports from the factory every time they there was an issue, we would have been forced to either hire additional staff for this or down-prioritize other strategically important long-term activities."
But now, with an unrivaled Manufacturing Intelligence solution in place, Vicotee can focus on massive growth instead of small operational issues that they now can easily fix.
Want to know how WATS can help you? Contact us today.