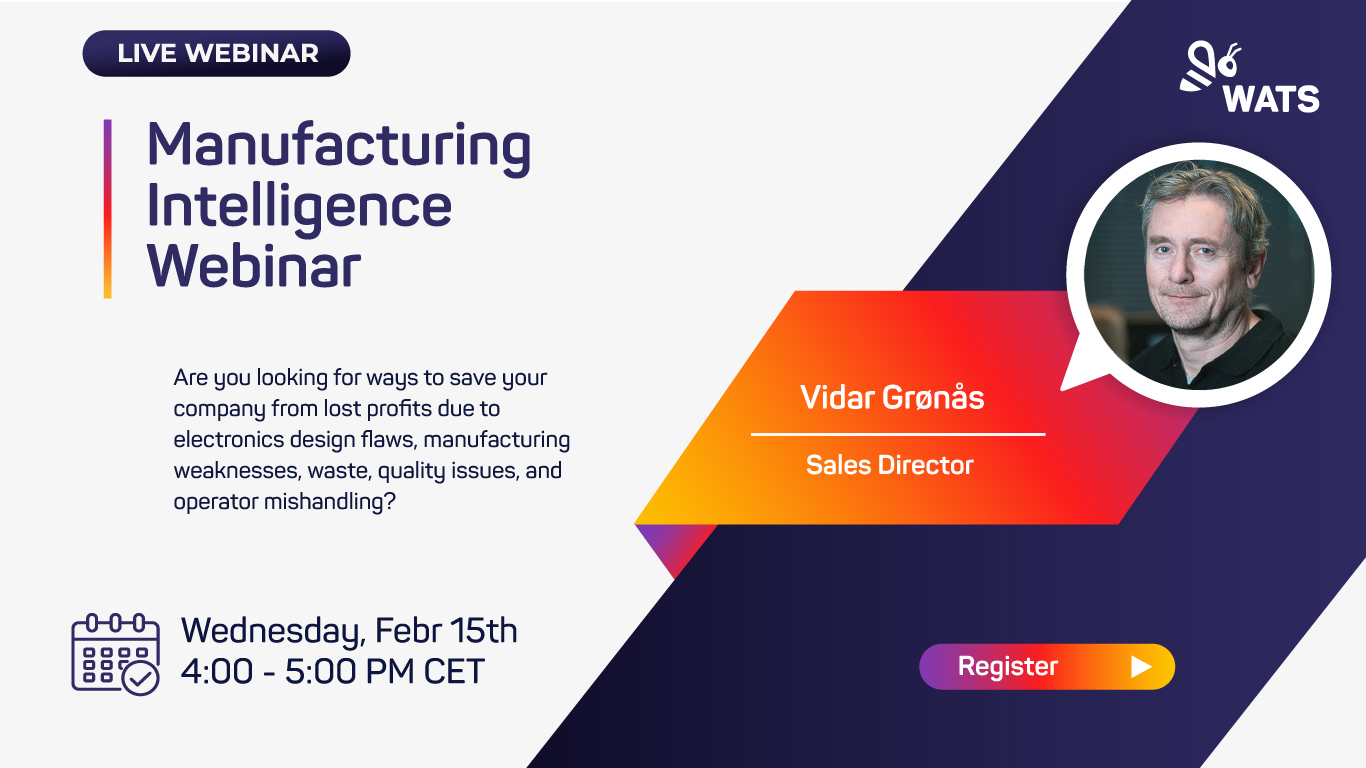 Unlock The Power Of Your Test and Repair Data
Are you looking for ways to save your company from lost profits due to electronics design flaws, manufacturing weaknesses, waste, quality issues, and operator mishandling? You can make this happen with the help of WATS Test Data Management.
Our webinar will show you how WATS is the foundation for Continuous Improvement for any serious electronics design and manufacturing company. With unrestricted access to test and repair data, stories can be told and solutions implemented to combat costly problems. Join us to find out how easy, scalable, and powerful our platform is!
We look forward to seeing you at the webinar.
Sorry, you missed it. 
Here´s the recording: