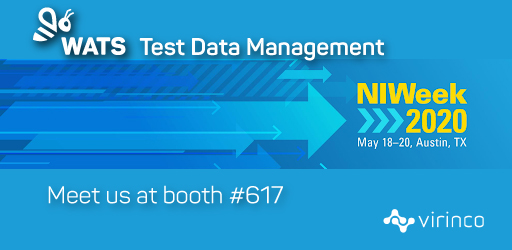 Nurture Ideas and Develop Skills at NIWeek
NIWeek is a three-day event featuring a variety of impactful engineering ideas. Attracting the best of the engineering community from around the globe, NIWeek offers access to thousands of engineers, scientists, business decision-makers, and industry influencers who provide you with the knowledge, skills, and best practices to engineer a better world.
Read more
Meet us and learn more about WATS
WATS has been monitoring electronics manufacturing and presenting live, reliable test data for over 15 years. We provide our quality driven customers with the right basis for making effective decisions – every second. This empowers our industry leading customers to go above and beyond where traditional tools fall short. Identify. Analyze. Improve.
Come, and meet us at booth 617 at NIWeek. May 18 – 20, Austin, TX, USA
What is WATS?