Invitation to WATS UP
We are pleased to invite you to the 6th WATS UP, a one-day Test Data Management workshop and conference.
The WATS UP Conference is a unique opportunity for you to share experiences and provide feedback on the technical roadmap of WATS. It offers you a chance to influence our investments, to help make sure that you and your company can experience maximum success from the data and insights WATS provides.
Dates:
17 March: Welcome Dinner :
18 March: WATS UP Conference.
Location: Union Scene, Drammen, Norway
We will be happy and honoured to see you in Drammen.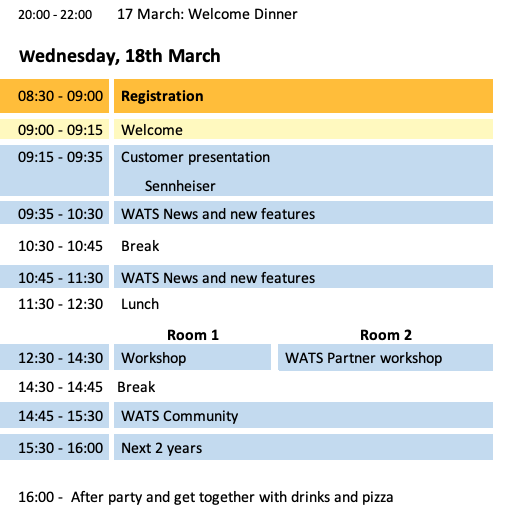 Please note that filming/photography is taking place at WATS UP for promotional and archival purposes. The photographs and recordings made are likely to appear on our website.
If you would prefer not to be photographed please let us or the photographer know.
For further information contact us.