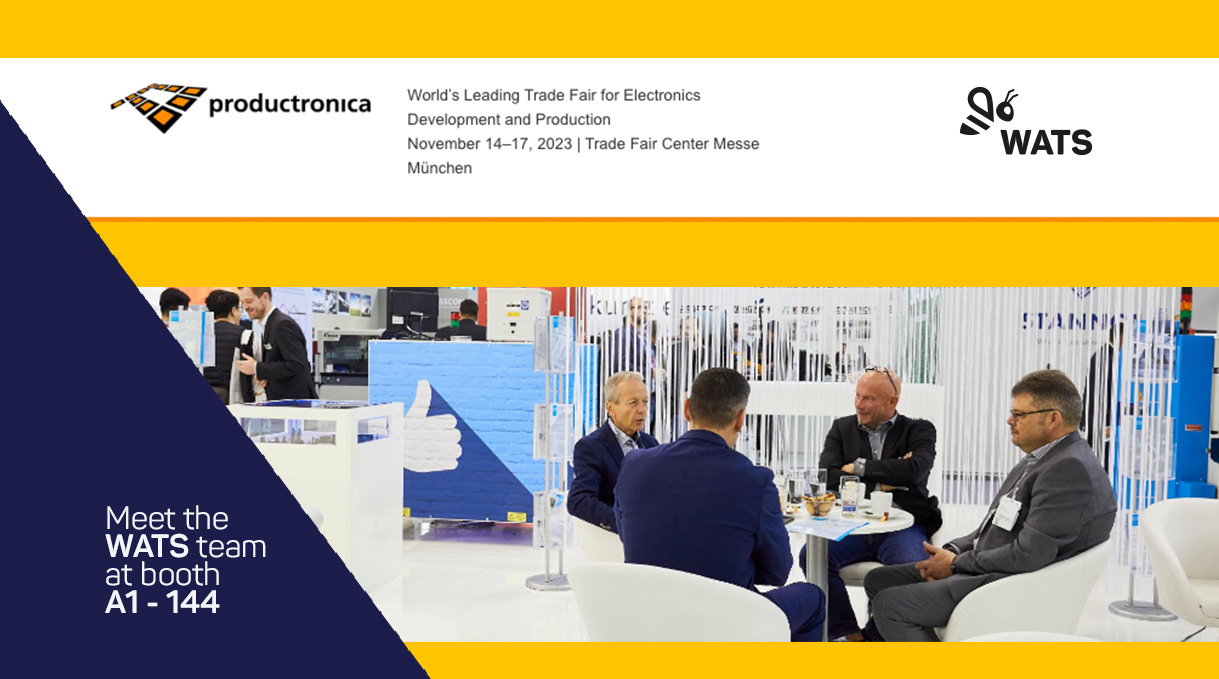 productronica – the global leading trade fair for electronics development and production.
At a glance, productronica has a wealth of exciting new offers available to its exhibitors and guests – world firsts, products, services and improvements which traverse the entire worth chain.
productronica brings together decision-makers and opinion-makers from both well-established industry giants and new innovators alike. As a visitor, you have a unique chance to meet with some of the industry's leading figures and have forward-looking networking.
Welcome to productronica – your look into the future. It will be a great chance to explore the future of electronics production, discover all the key players in the industry and make your presence felt.
We at WATS look forward to seeing you there!
Come See us at booth A1 – 144 
For more information