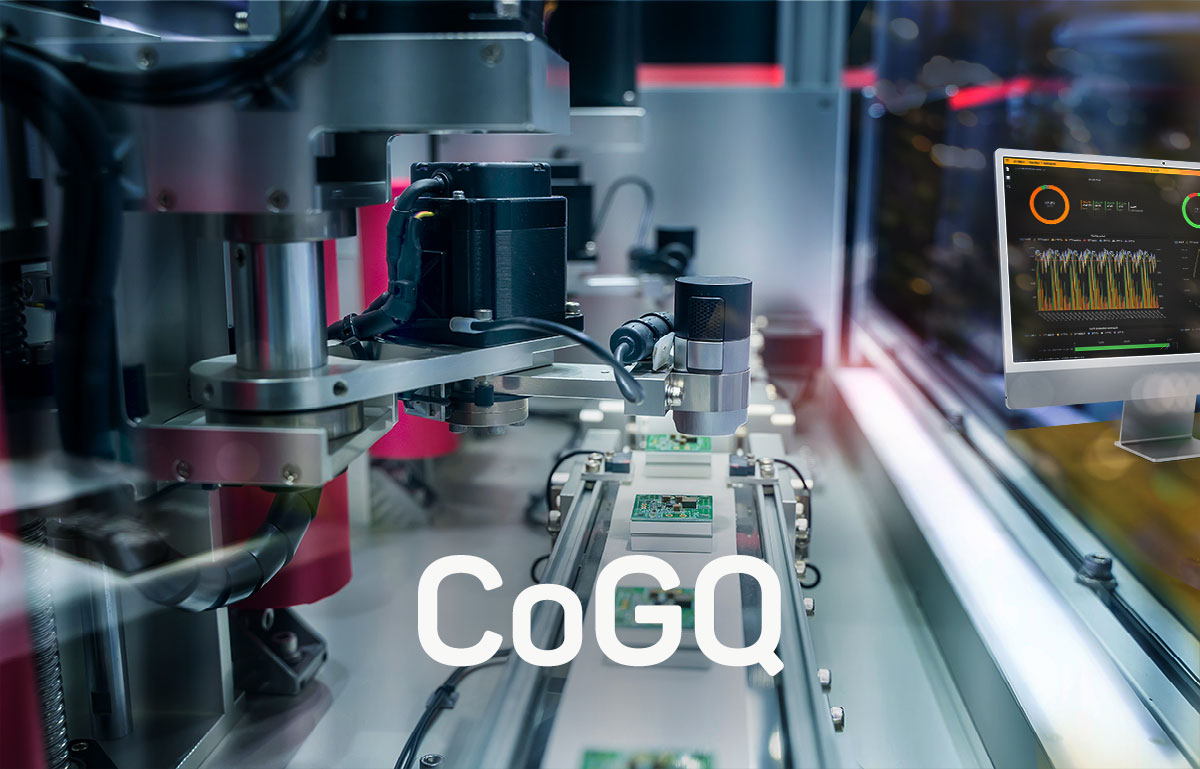 When there are so many providers of almost every product, manufacturers are under significant pressure to stay not just price-competitive but also to ensure that their products are of the highest quality. This got us thinking about the Cost of Quality (CoQ), a principle that underscores the significance of preventive measures over costly fixes after the fact. Today, we're getting into the Cost of Good Quality CoGQ, ready to get started?
Challenges of Overlooking Quality
In an attempt to keep up with demand, there are some manufacturers that opt to cut costs and compromise on quality, only to later face huge post-production costs in the form of returns and repairs. This is where the CoQ saying, "Pay Me Now or Pay Me Later", fits perfectly. In the long run, these organizations encounter increased warranty costs, potential product recalls, and a loss of brand reputation, the last of which is perhaps the hardest to fix.
Goodbye, profit margins…
Understanding Cost of Quality (CoQ)
At its core, CoQ is a methodology that helps organizations understand how their resources are allocated towards preventive measures and maintaining product quality versus the costs stemming from failures. CoQ can be broken down into:
CoQ = CoGQ (Cost of Good Quality) + CoPQ (Cost of Poor Quality)
Though the equation is very straightforward, the underpinnings of CoQ are unsurprisingly very complicated, particularly at the scale many manufacturers operate at. It encompasses costs linked to preventive measures, process controls, and costs related to both internal and external failures – so its information is held deep within organizations and often siloed, making it hard to collate.
We're going to cover the Cost of Poor Quality (CoPQ) in another blog, so be sure to check that out too.
Measuring the Cost of Good Quality (CoGQ)
CoGQ focuses on two key areas: Prevention Costs and Appraisal Costs.
Prevention Costs: These are costs incurred from minimizing failures and can include:
Establishing Product Specifications

Quality Planning

New Product Development and Testing

Developing a Quality Management System (QMS)

Adequate Employee Training
Appraisal Costs: These costs cover the maintaining product quality levels and can include:
Incoming Material Inspections

Process Controls

Quality Audits

Supplier Assessments
By focusing on these areas, manufacturers can safeguard the quality of their products while simultaneously streamlining their costs so that they can be tracked more effectively.
WATS' Unique Offering
WATS offers manufacturers an invaluable solution. Our software helps manufacturers track, measure, and analyze test data in ways in-house DIY solutions simply cannot match. If understanding the CoGQ is a priority, which it really should be, WATS is a brilliant tool for aggregating test data that will help unearth the real costs of your manufacturing.
In the modern world, the consumers and businesses fuelling market demand simply won't accept poor quality. That means it's vital for manufacturers to prioritize and invest in improving quality everywhere possible. The only way to do that is through understanding, and the only way to do that is through data. If you don't have a handle on CoGQ and are lost when it comes to data, you need WATS.
Does your product quality need a step up? Reach out to WATS now and harness the power of actionable insight for better performance in manufacturing.
Test Data Management Best Practices – The Essential Guide
This guide outlines the best practices for TDM in the manufacturing industry and explains why it is an essential tool for modern manufacturers.
Read more
Build Vs. Buy: Why Investing In A Test Data Management Solution Is The Right Thing To Do
Build versus buy is a classic debate in software development. We're here to tell you that building just doesn't make sense.
Read more