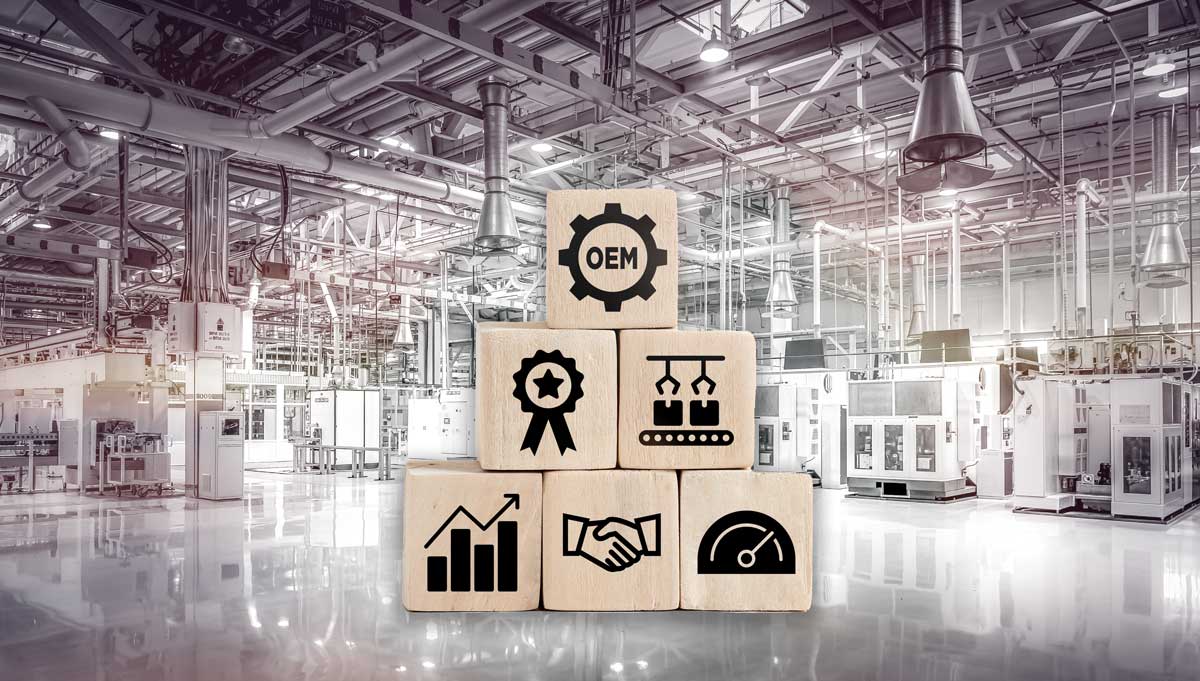 The pressure on OEMs in 2023 is perhaps greater than ever before. Supply chains have been rocked for reasons we're all too familiar with and given that brand loyalty is constantly challenged by the vast choice provided by e-Commerce, the last thing OEMs need to deal with are quality problems from the components they use. Test data management is the solution here – let us show you why.
The OEM Challenge
There is a massive range of quality issues that OEMs can face when they're putting their products together. Of course there's componentry, but there's also the firmware, instrumentation, fixtures, and more to consider. Both componentry and underlying software are developed by suppliers and often with far less oversight than a quality-conscious manufacturer would like to see.
These complications range from instability on the PCB level to problems with submodules as well as firmware revisions that are incompatible with new hardware. Tiny issues if they are in a vacuum, but they aren't. These small issues can lead to severe repercussions if products fail in the field.
Take the example of multiple components being integrated into a product, If there's a glitch in even one of them, the whole integration process can fall apart, causing delays and adding costs – this isn't a revelation it's basic stuff. The whole process becomes even more complicated when you consider that an OEM might be integrating multiple components from numerous manufacturers.
We've heard this story many times before, particularly from new clients. But the thing is, if as an OEM you implement oversight and control on your contract manufacturers, it doesn't have to add cost but it can deliver enormous value. Many contract manufacturers are reluctant to give a client that much transparency, but again this is short-sighted. The OEM just wants products that work. The contract manufacturer just wants to sell products that work. If both parties can come together with a better way of working it's mutually beneficial.
As an OEM, taking responsibility isn't limited to your own processes but extends to defining the processes for your subcontractors as well. This includes laying down product specs, setting limits and tolerances, planning for product futures, deciding on test systems, and understanding customer usage. Crucially, this involves understanding the underlying data and behaviour of the product. Access to that information can empower you to do more than just identify root causes – it can provide insight into product capabilities, enabling expansion into new markets. Yet another upside.

What WATS Offers OEMs
This is where WATS Test Data Management software becomes indispensable. Our solution enables you to collect and visualize your test & repair data across your entire supply chain. By integrating any test and repair station with WATS, you can quickly identify yield issues, frequent test or product failures, poor test coverage, and other performance problems – all in real-time, accessible via a web browser or mobile device 24/7.
WATS not only enables monitoring of your test data but also gives you the insight you need to improve processes in the manufacturing cycle. By providing unique insights from your test data, WATS allows you to better understand and evolve your existing test processes and product designs, across your supply chain. That means you can positively impact product quality, and your manufacturers also benefit because they can improve their own processes – not just for what they manufacture for you, but for their other customers as well. It's mutually beneficial.
OEMs must take responsibility for changes to how they operate with manufacturers and be invested in making it happen. It's certainly not going to be an overnight adjustment but once the ball is rolling and the benefits start to make themselves known, it will snowball. By taking control, adding transparency, and leveraging the capabilities of WATS Test Data Management software, OEMs can not only mitigate manufacturing challenges but also stay ahead in the game, primed to explore new markets and opportunities.