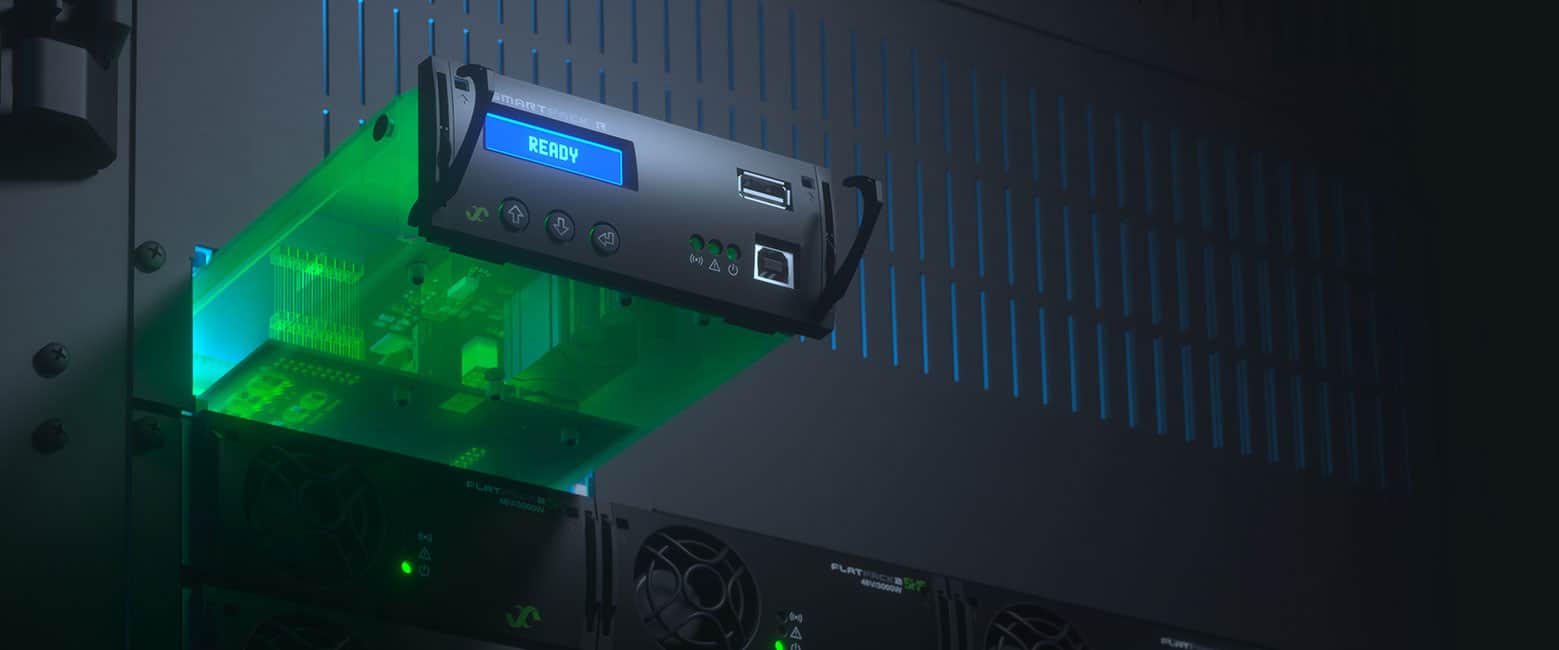 Mads Dahl is Vice President of R&D Industrialization at Eltek, a Norwegian firm that produces cutting-edge industrial power supply systems for the telecoms industry. During his tenure at Eltek, he's seen some fascinating improvements in the company's production process – the result of Eltek's longstanding collaboration with WATS and its parent company, Virinco, as he explains.
Running massive telecom equipment, the kind that brings online data and bandwidth to businesses and consumers the world over, requires power – and a whole lot of it.
Eltek is one of the companies that makes this possible.
After starting out in wirelines, the company's focus is now on wireless solutions and data centres. Eltek provides power supplies – ranging from 60 watts to a massive 10,000 watts – for some of the world's best-known telecoms companies: including Orange, BT, Verizon, Telenor, and Telstar.
Costly Production Errors
I began working for Eltek in 1998, just as we were starting to move production from Norway to China. Back then, all test records and data were recorded on paper… and soon after we suffered an incident resulting from missed errors in production.
Although we received monthly reports about broken components, there was nothing recorded about a specific type of faulty capacitor. In total, we shipped out over ten thousand units with a potential failure – a very costly matter.
We already knew the Virinco team and their expertise. And after discussing our issues, we began to work on a solution together – which led to the start of automated testing and the introduction of a database to gather important test data from a few core machines.
Virinco became our global testing solution, which helped us get a well-needed grip on test and repair data. It also made it possible for us to easily send crucial data from China back to Norway in real-time.
Growing Functionality
After several years of success and scale, around 2005, Virinco commercialized the solution and made it available as a ready-to-run product. They consequently rebranded it as WATS and began selling it to other companies. This proved very beneficial for us too. As the functionality grew, they offered even better analysis and reporting. We could now maintain full control – even with fewer people checking production.
Not long after we started rolling out WATS to all of Eltek's production sites in China and Brazil, and Slovakia. We've since deployed WATS to gather data on all of our test machines – over 400 globally.
Slashing Warranty Claims
Several years on, and after implementing WATS across our machines, we've seen a massive improvement in our product quality. WATS helped Eltek reduce warranty claims from 3% to 1% in just five years – a huge 70% reduction. And it's continuing to decline year on year.
Eltek has also seen a remarkable 60% reduction in test failures during production. From 93% First Pass Yield, we saw an increase to 97% after five years. Our numbers have been better, though – at 99%, which took us ten years of dedicated work to reach.
Similarly, we've managed to reduce our resolution time by 95% almost immediately: from 20 days on average to less than a single day. We attribute this massive reduction to having all the vital data online and on-demand – it's accessible and up-to-date whenever we need it.
Drastically reducing our resolution times meant we could free up our R&D and engineering resources – deploying them across different activities. Our analysis speed has also increased significantly.
With excellent data that we can trust, we no longer have to double-check the numbers from WATS in other systems. WATS has always been extremely intuitive, smart, and fast to use, and gets better each year.
Streamlining Process Improvement
Six Sigma is widely used at Eltek. We continuously work on process improvement and eliminating failure through measurement and analysis.
WATS helps us get the data and insight needed to implement Six Sigma processes efficiently by collating the data and providing the analysis. By leveraging the power of our data, we now know where and why things are not working, allowing us to fix problems quickly.
Furthermore, after five years of implementation, we're saving around $1 million annually. With fewer warranty claims, increased time savings, and better production control, fewer engineers are needed to ensure uptime and capacity.
World-Class
An interesting story is when Eltek was making power supplies for electric cars, sparking some of the world's largest car manufacturers' curiosity. One major car manufacturer visited our production in China to understand more for two days on-site.
In the closing meeting with our test managers and production team, the car manufacturer representative said: "We have a lot of items we need to go through, but there's one we don't need to discuss – you have the best test data collecting system we've ever seen. World-class!"
The system they referred to was WATS – which led us to work with one of the world's largest car manufacturers.

Get real-time insight from all your Manufacturing Test and Repair data! Sign up today.