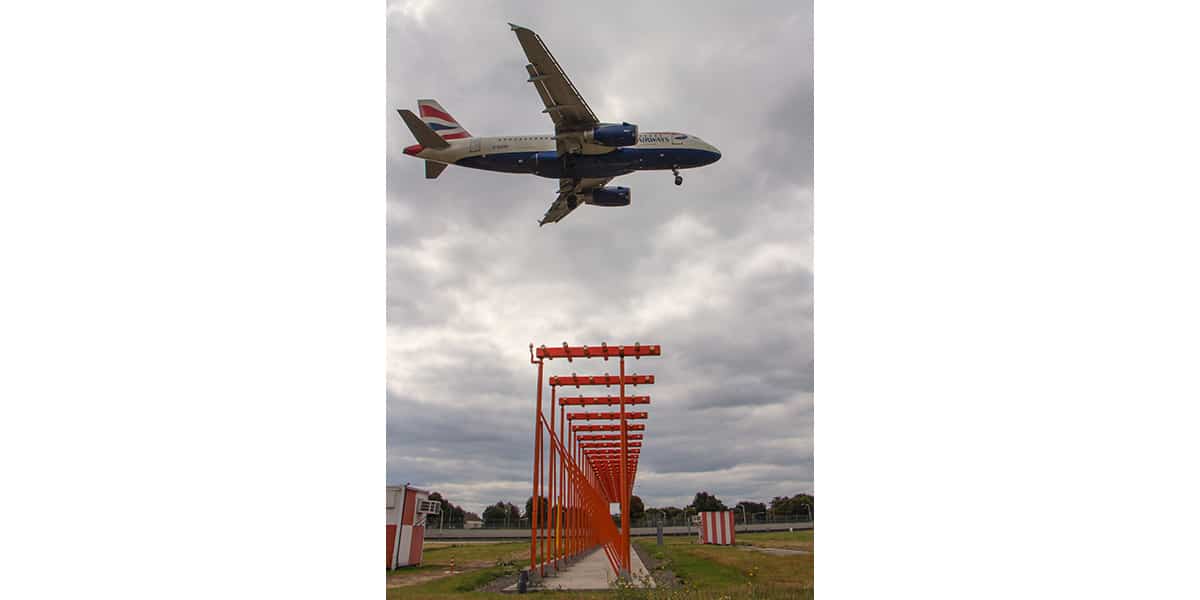 Air Traffic Management (ATM) is one of the most safety-critical operations imaginable, leaving absolutely no room for error. Attention to detail is key when it comes to automation, maintenance and repair of systems.
Indra, a leading company in the international market in Air Traffic Management and Control Systems, has a track record of supplying 4,000 ATM installations in over 160 countries.
Indra's ILS (Instrument Landing Systems) is the world's most popular landing system with a 50% market share. This complex system is a combination of hardware, mechanical, and RF (radio frequency) modules and comprises a wide variety of instruments that demand intensive testing.
Although these systems are ground-based, they must meet the most stringent safety levels. So it's no coincidence that when Indra needed a best-in-class solution to help develop its test process and data collection, the company turned to WATS .
Digitising Documentation
Although hugely successful, Indra's ILS systems have historically used manual test processes registering pass or fail. In turn, this information needed to be transferred to a written document – before being scanned and stored onto a hard drive.
This presented issues in terms of identifying, locating, and retrieving information as relevant and vital information was being stored in local databases and a common framework or central storage was required to gain access.
In 2015, Indra began to investigate how a joined-up network could be implemented, attending US conferences and establishing that the 'gold standard' was Virinco's WATS.
"From then on, it became clear that this was a product that would fit our needs in every way," explains Magnus Namork, Oslo-based senior test engineer for Indra "Since then we have been focused on leveraging the considerable benefits of the system."
Access All Areas
WATS immediately made data more accessible, interfacing with the existing .NET system and fulfilling the first objective of providing access to subcontractors who produced RF-based modules. A spin-off from this was the elimination of any need to travel to sub-contractors – especially relevant in today's world of travel restrictions caused by the COVID-19 pandemic.
This means Indra test engineers and supply partners can more easily input and view the data, especially with respect to the antenna system. Now that Indra is using it extensively, the WATS team is helping to onboard the system and improve production – meeting the aims of getting testers online and developing criteria and establishing more insightful measurement values (not just the legacy formula of pass/fail).
The diagnostic features and traceable process allows issues to be quickly identified across customer teams and the supply chain. Previously these were batch related and required a laborious examination of handwritten PDFs. But now, data can be collected to investigate production levels, the efficiency of operations, and other parameters to help optimise production.
Powerful Analytics & Troubleshooting
Based on the significant success of implementing WATS, Indra is ramping up adoption and accessing additional functionality. The challenge now is to integrate all modules, devices, and systems into WATS and to develop root cause analysis potential, to become a compelling analytics and troubleshooting tool and overall model for continuous improvement of efficiencies and production across the international supply chain.
As with any new system, users need to see the benefits and then increased adoption provides a virtuous circle to add value to data, unlocking further benefits.
Namork adds: "What we're seeing from those using it now is that we can more accurately develop products that are the correct batch. With 60-70 modules in a single system, this can be a complex set of tasks, but with the predictive analysis, we can more easily detect if a module is correct or not way before we integrate into the system."
Previously modules were tested in three or four sequential steps, and only then would it be possible to identify if there were any issues. But with WATS this whole process can be automated and proactive.
Working with subcontractors and partner teams, WATS has the capability to distribute the software that goes into their own devices. WATS can handle firmware updates centrally, or threat sequences can be copied and sent to the test station by WATS, allowing access to those who need it.
Automation also helps with maintaining ISO:9001 compliance, covering calibration of instruments and predictive and proactive maintenance.
It is good to know that systems crucial to the safe operation of aircraft are subject to world-class supply chain management protocols. Indra's partnership with WATS is a testament to how continuous improvement is a key driver for efficiencies and, ultimately, enhancements and innovations in complex and demanding systems.
WATS can integrate into a wide variety of third-party systems and data sources, from turn-key manufacturing test systems to enterprise software and business intelligence applications. Keen to find out more? Contact the team today.
Sign Up Today for your free trial
Discover what WATS can do for your testing and manufacturing processes.