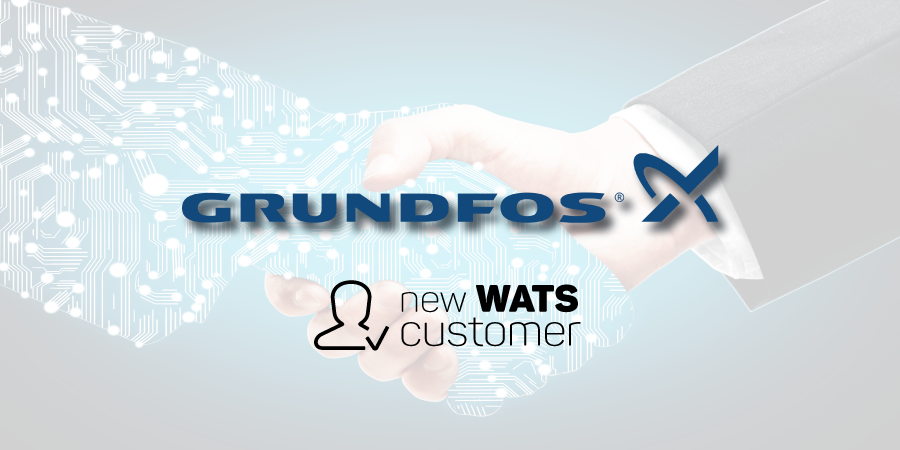 Grundfos has chosen the Virinco WATS platform for treatment of test data from production sites globally and has chosen Prevas as a partner for installation and support. Virinco and Prevas has partnered with Grundfos in the process of implementing the system at Grundfos' production plants worldwide over the coming years.
"We chose WATS for monitoring of our global manufacturing. WATS provide us with a real-time overview of all of our testers and thereby allows us to quickly follow up on quality issues revealed by the production test data" says Morten Skov Hansen, Grundfos. Using production yield as an indicator for the state of production, it is a few mouse clicks from the problem found to the actual test-report of the product. Other KPI's are available as well, allowing a continuous fine-tuning of the production. Experience from other customers has shown that significant productivity gains have been possible.
Traditionally, test data has been collected, but seldom analysed and used for feeding back information to production and product designer. Analysed and used smartly, test data contains a lot of information, that can be used to optimise production and product design. Only recently a trend has started, where test data has begun to be treated more as a valuable asset instead of being regarded as a liability. While the main focus of the WATS system is production monitoring, the WATS system allows the data to be gathered globally and be made available for feedback to the company using it.
__
Grundfos is present worldwide. Through 83 companies Grundfos is directly accessible in 56 countries and are present in even more through a network of partners, distributors and sub-dealers. The first pump made was a water pump. Through the decades, Grundfos contentiously have developed competence in moving water – using as little energy as possible when doing it.
Virinco has more than 20 years track record, serving international high-tech customers. The award-winning Test Data Management solutions WATS has, since its inception in 2003 and the expansion to a cloud-based SaaS solution, skyWATS in 2013, acquired thousands of users around the globe. In 2016 Virinco expanded into R&D of disruptive IoT sensor technology, the Vicotee brand, offering ultra-low power and high-reliability cloud-connected sensor technology and solutions.
Prevas is working in product development – electronics, embedded software and IoT solutions in particular – and industrial IT. With 600+ employees in Scandinavia, Prevas has specialized competences and local resources within all the main development- and production fields. Prevas was founded in 1985 and is one of the primary vendors and development partner for leading companies in industries such as life science, telecommunications, automotive, defense and energy. The company has offices in Sweden, Denmark and Norway.